About
I am a skilled business analyst and developer with more than 10 years' of experience in the public services sector whose specialisms cover digital transformation, among others. I am conscientious, a strong communicator and committed to creating clear, easy to follow procedures and documentation that help businesses progress. I am a confident, collaborative leader, capable of managing teams and getting the best out of colleagues with diverse skill sets.I thrive on learning new things which I believe contribute to the development of world economies especially in developing countries like Africa where I come from.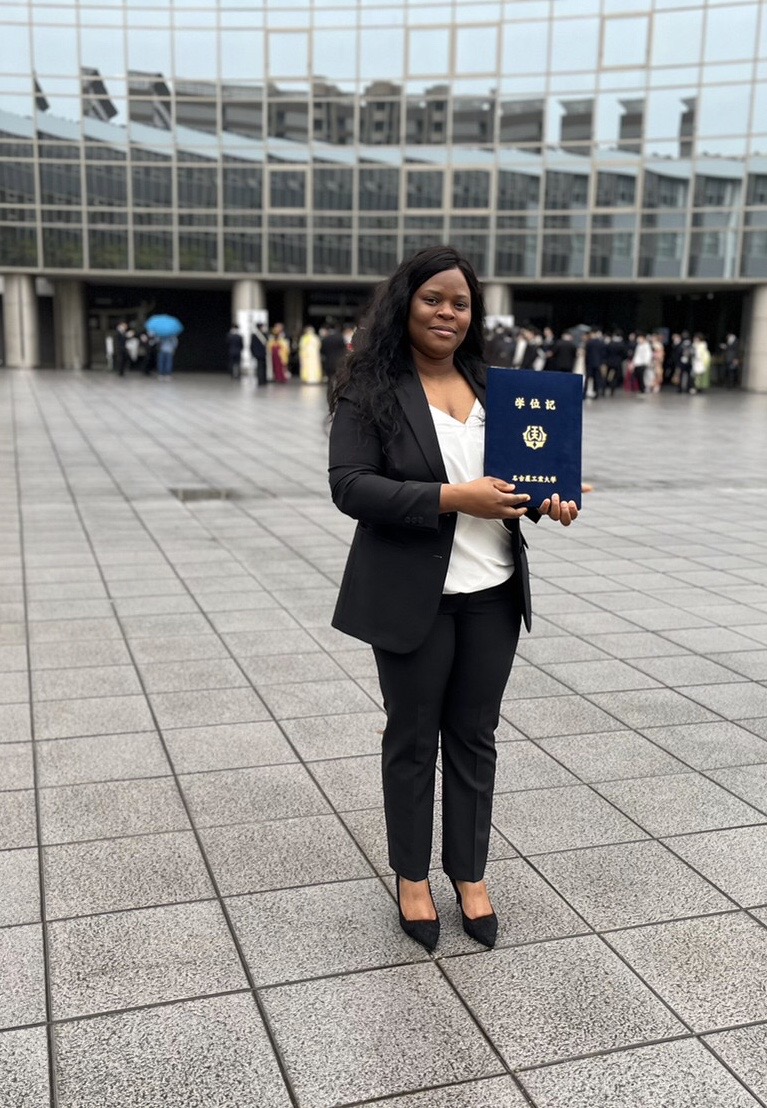 PhD in Computer Science Student, Business Analyst & Developer
Birthday:

3 May 1987

Phone:

+87 7798 3642

City:

Nagoya, Japan
Age:

35

Degree:

PhD

Email:

gundidzaf@toralab.org
Research
I am currently working on an Artificial Intelligence (AI) System for the Construction Projects in Public Sector.This system will analyse and predict delay risk in road construction projects in order to mitigate the challenge of cost and time overruns
Supervisor: Professor OZONO Tadachika
Assistant Supervisor: Associate Professor KIKUCHI
Resume
Summary
Florence Gundidza
Solutions-driven business analyst with experience leading cross-functional teams in the development, documentation and delivery of process innovations driving the attainment of business goals. Seek opportunities to transform company practices into fresh, cost-effective solutions leading to more efficient operations.
Nagoya,Showa,Yasudatori
(070) 7798-3642
gundidza@toralab.org
Education
PhD in Computer Scienece
Current
Nagoya Institute of Technology, Nagoya, Japan
Masters in Computer Scienece
2022
Nagoya Institute of Technology, Nagoya, Japan
Bachelor of Business Management and Information Technology
2010
Catholic University of Zimbabwe, Zimbabwe
Diploma in Linux
2014
CDAC, Mohali, India
ITIL® Foundation Certificate in IT Service Management
2015
EXIN
Professional Experience
Principle Business Analyst
2012 - Present
MICTPCS, Harare, Zimbabwe
Evaluating business processes, anticipating requirements, uncovering areas for improvement, and developing and implementing solutions.
Leading ongoing reviews of business processes and developing optimization strategies.
Staying up-to-date on the latest process and IT advancements to automate and modernize systems.
Performing requirements analysis.
High School Computer Science Teacher
2010 - 2012
Mutoko High Scool, Mutoko, Zimbabwe
Prepared curriculum and presented the material to class .
tracked student's attendance, assigned homework, graded assignments, gave feedback to students and superiors
Reviewed Curriculum
Services
Based on the Design Thinking methodology for scope definition, I can identify the problem, opportunity areas and target audience correctly by using creative solution techniques to create a combination of customer-focused insights together.
I use design-driven scoping methods to ensure that agile projects start with the right scope and to increase the predictability of agile projects. I ensure that user stories and acceptance criterias in the product backlog are created with Agile Business Analysis techniques to meet business objectives, customer needs and insights.
I design creative, people-oriented and experience-oriented services together with all the stakeholders that forms the service ecosystem with the help of "Design Thinking + Desing Doing" method.
Contact
Location:
Japan, Nagoya-shi, Showa-ku, Yasudatori, 4-7-3,Emmy Building
Email:
gundidza@toralab.org