About Me/私について
I'm DJANGORAN EZOA AVOTCHI MICHEL, I come from Cote d'Ivoire. I have a bachelor degree in Software Development and E-Service. My best programming language is PHP but now I am training myself in python (AI) and flutter (Mobile). I like work an innovative project with a large social impact in order to provide a good life to people.
私はコートジボワール出身の ジャンゴラン エゾア アボチ ミシェル です。 私はソフトウェア開発とEサービスの学士号を持っています。 私の最高のプログラミング言語はPHPですが、現在はpython(AI)とflutter(モバイル)で自分自身をトレーニングしています。 私は、人々に良い生活を提供するために、社会に大きな影響を与える革新的なプロジェクトに取り組むのが好きです。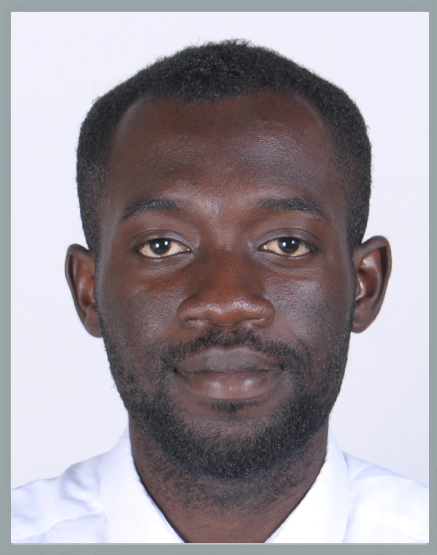 AI Student & Web Developer.
Birthday/誕生日:

October 30 1991

Phone/電話:

+817076153429

City/市:

Nagoya

Programing language /プログラミング言語

Php, Python
Age/年齢:

30

Degree/階層:

Master

Email/メール:

ezoaavotchi@gmail.com

language/言語

English、French,Japanese(Beginner)
Sumary
DJANGORAN EZOA AVOTCHI MICHEL
+817076153429
ezoa@ozlab.ac.jp
Education
Master in Coumpter Science & AI speciality
2022 - 2024
Nagoya Institute of Technology、Japan
Bachelor of Computer science
2018 - 2019
Virtual University of Cote d'Ivoire
Technician Diploma of Computer science
2012 - 2014
National Institute Polytechnic Cote d'Ivoire
Professional Experience
Aircraft Part Store Manager
Maxair aicraft company
2018 - 2021
Abidjan Cote d'Ivoire
Linux trainer & Web developer
Labtic
2014 - 2018
Abidjan Cote d'Ivoire
Contact
Location:
名古屋市昭和区吹上町1丁目25番地の4 友愛ハイツ103号